Entering the gates towards college life has put this young lady in the midst of confusion as different faces arrive while wandering through the bushes of an unfamiliar home— Bataan Peninsula State University Balanga Campus. Her heart skips a beat for all she knows, it is never going to be the same as high school life offers…again.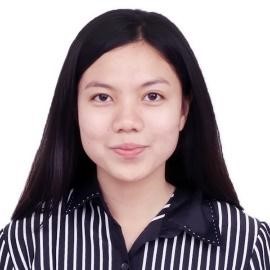 Independence haunts my deepest fear as I took a step from the outside of the room. Silence bounds the atmosphere and I knew, it would not be an easy task for an introvert one to gain friends and companions at that particular moment of time. How-ever, I thank God that I was inside the room of future Psychologists who do well in socializing; and in fact, I have fifty-two siblings in my new home, today.
Moreover, joining various activities and extra-curricular have made my first semester days interesting. In relation to this, with my lucky pen, I took courage to join the "Malikhaing Pagsulat ng Sanaysay" con-test during the celebration of Buwan ng Wika wherein unexpectedly, I won the first place against my seniors and colleagues. Gratefully, my parents were surprised when I took out the large medal and certificate from my bag. Also, poetry-writing contest has captured my passionate heart last Mental Health Awareness celebration month. I never knew I won not until my classmates kept on greeting me with huge "Congratulations". With the title "The Abstraction of Faith", I have seen my work posted on the Psychological Society's site and saw my name on the second place spot. In connection with the said celebration, I became one of the participants during the Mental Health Talk and Mental Health March. Indeed, these activities created an impact on my perspective, such that mental health really does matter.
Furthermore, as an aspiring young campus journalist, I sent an application form to the BPSU-BC's official student publication: The Defender. Luckily, with series of written examinations, on-the-spot-contest, and interview, I am so much blessed to be chosen as one of their writers. As a matter of fact, I have writ-ten numbers of poems and feature articles for TD.
With regards to my academic standing, I shall say that I did the best I can for the past semester. There were sleepless nights due to numerous quizzes and examinations, movie reviews, laboratory reports and research papers. In fact, I experienced reviewing for more than six hours as preparation for our Microbiology midterm examination, and as I memorize every single term, tears would fell from my eyes for I know, passing such five-unit subject would not be at ease. This subject was probably the most challenging one, as I have to study the whole chapter for a quiz every single day. Getting high scores from strict professors was never easy despite of the fact that I have put my fullest effort on the particular task; however, I knew it would literally be paid off.
It has been approximately five months since the day of maturity started to alter my perspective and point of view about education. This has brought me into realization of an important thing—that college itself isn't about competition; rather, it is about doing the best we can to survive, not for anybody else, but for ourselves.
Entering the gates towards college life is like wandering in the midst of the woods. You will come to discover many things; but more importantly, it is yourself you have to find. Such journey would not be possible without the generous hands of good people, thus, I will always give my profound gratitude to PCAFPD for bringing youths' ambition in the realm of reality.
Written by Jennalyn Basc, a scholar studying psychology at Bataan Peninsula State University.
Not ready to donate today but might be in the future?